RAM-Mounts are a complete range of innovative products that provide mounting solutions for all kinds. They are the most preferred mounting technology in the world and are recognised for their unique design, durability, cost effectiveness and versatility.
RAM-Mounts are not just for the ingenious driver who wishes to go hands-free on the road, they can be used across various applications for both work and play.
Find out more about the unique features and benefits of these radical travel tools and learn ways to make life easy with this revolutionary technology.
Distinctive Features of a RAM-Mounts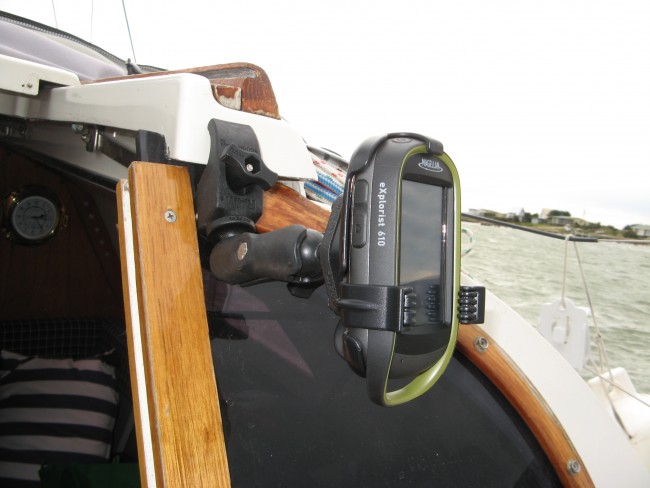 Backed with extensive R&D and built with high-quality materials, RAM-Mounts are a class apart from their alternatives. For easier navigation and better safety while driving, RAM-Mounts are a great investment. Listed here are some significant features that make RAM-Mounts the invariable choice for every mounting application.
Unique Design that fits into virtually any application
The diverse product line of RAM-Mounts yields solutions for mounting your GPS, phone, tablet, laptop, fishing units or any other electronic device on motorbikes, aircraft, boats, cars, kayaks, forklifts and trucks.

The patented ball and socket solution of RAM mounts offer a sturdy solution in industries such as transportation, trucking, logistics, waste management and law enforcement vehicles. The uniqueness of the design is such that it can be imitated but never duplicated or matched in quality. The sturdiness of the design and production means that RAM-Mounts come with a lifetime guarantee.

Customisable elements that is easy to use

RAM-Mounts can be adapted to specifically fit the needs of the users, a basic understanding of the mount components helps configure the right product. Configuration guides are available online for analysing the various options however, Carto Graphics can provide professional assistance to ensure a perfectly matched solution to your individual needs. Choice of RAM-Mounts depends upon the unique purpose and the device that needs to be accessed. All RAM-Mounts can be easily mounted and demounted to protect the respective device from the risk of theft.

Brings high quality and performance to the table through outstanding manufacturing capabilities
RAM-Mounts are built using the finest materials with non-slip features and shock dampeners. The marine grade aluminium secured through a powder coat finish makes the mounts corrosion resistant and lightweight.
The manufacturing process involves 3D CAD design and prototyping, shock and vibration testing, sonic welding, electronic component tests, rubber injection moulding and metal stamping. Thus RAM mounts are made to hold heavy equipment effectively through high vibration environments for personal as well as commercial use.
Who needs to buy a RAM mount?
As mentioned earlier, RAM mounts are used across an assorted set of applications. Listed here are some specific cases where RAM mounts make our work much easier and efficient.
If you are a cycling enthusiast who loves to keep track of your trail then a RAM mount is your solution. Mount your phone or GPS using a RAM mount and view all statistics such as speed, distance covered and calories burnt by just looking at your handlebar.

If you are new to a city and navigating through unexplored areas using Google maps on your phone or tablet seems distracting, you need a GPS device mounted on the right RAM mount. Portable GPS devices can be installed using suction mounts or friction mounts and stored back safely after use.

If kayak fishing is your favourite pastime, then it is recommended to be equipped with the right RAM mounts for better adaptability. Ram makes rod holders in a variety of sizes to keep your fishing rod secure. The mount permits greater flexibility. RAM mounts can be installed on kayaks for holding GPS devices, phones, fishfinder units as well as cameras.

Travel cameras when used in conjunction with RAM mounts offer an easy and compatible way of sharing travel adventures with the world. The clamp and suction cup configuration of RAM mounts permits the attachment of cameras to any surface such as tree branches, fences, car windows and more. Whether you are scuba diving or snorkelling, RAM mounts offer light-weight, cost-efficient and secure solutions to meet your particular need.

If you are a frequent traveller and distracted by phone calls regularly, you must invest in a RAM mount for your own protection. Mobile phones when mounted in a position that is easily accessible from the driver seat while wearing the seat belt ensures better safety.
How to mount a phone or a GPS device on your scooter or motor bike?

Navigating while driving a motorbike can be very challenging. Listening to audio instructions or pulling out the phone amidst all that traffic is almost impossible. This is when RAM mount casts its magic spell! The ability of the RAM mount to position itself rigidly without swivelling to vibration makes it an ideal choice for scooters. Additionally the ball and socket arrangement enables 360 degree positioning on the device at any desired angle easily.
Find the right product

To mount your GPS unit or any handheld device on your bike or scooters , start by finding the right product based on your needs. RAM mounts with a U-bolt for attaching to the handlebars or other mounting options, including clutch plate, mirror base or bolt on solutions can be used. Pair these with RAM phone and GPS mounts for your particular model. You can even have specific RAM mountings for cameras and Go Pro devices.

Choose the right location
Scooters differ from motorbikes in their design and size of the handlebar and therefore location of mounts also vary. RAM mounts can be attached to the mirror stem by reinstalling the mirror after attaching the base to the stem. This allows easier mounting and demounting of the RAM mount. If you are looking for a more permanent installation, then flat surface mounts can be used by drilling holes on the surface.