Thanks to the Murray River, the surrounding area is popularly called the food bowl of the nation, owing to irrigation from the river.
Interesting fact – Murray River is Australia's longest river. There are several Aboriginal myths surrounding the creation of the river, which you might hear about during your journey.
So, what sort of itineraries are available for Proud Mary?
River Murray Lunch Cruise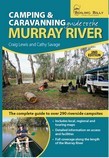 The lunch cruise is a short 1.75 hour cruise that provides visitors with a lunch buffet, and amazing views of the river. Cruises focus on the history and ecology of the surrounding areas, wildlife, and of course, the river.
Proud Mary departs from the Mary-Ann reserve in Adelaide. Cruises must be booked in advance.
The Two Night Murray River Discovery Cruise
Discover the best parts of the river, explore the unique wildlife of the area, and learn about the wonderful ecological diversity. The 2-night nature cruise is great for families, wildlife enthusiasts, and nature lovers.
Several fun activities are available during the course of your journey. Visitors can take a guided tour of the river lagoons, get an insight into the nocturnal wildlife by Proud Mary's resident ecologist, and take a trip to the local Aboriginal conservation park.
The Five Night Wildlife Expedition Cruise
The best way to enjoy everything that the river offers is through the 5-night cruise. Explore the pioneer town of Swan Reach, see twenty million year old shark remains at Wongulla, and learn about the river's ecosystem. The cruise also includes fresh, delicious meals cooked by the Proud Mary chefs.

Don't forget to pack your cameras and binoculars before embarking on this trip!

The Proud Mary cruises along one of Australia's most spectacular rivers – the Murray River. Showcasing some of Australia's best wildlife and fauna, the cruise is a must do activity on a vacation to South Australia.